Faculty:

Barbara Neiman

Duration:

6 Hours 3 Minutes

Format:

Audio and Video

Copyright:

Mar 30, 2017
Description
Strategies for: Completing tasks, managing emotions, increasing attention, communicating and meeting challenges
Reduce trauma, anxiety, and depression with guided meditation
Regulate emotions with 6 breathing techniques and reduce impulsive behaviors
Build self-regulation, self-esteem and confidence
Many of my clients have limited movement quality and repertoire, poor attention, trauma and sensory issues.
When I began to teach clients yoga, developmental movement patterns and simple breathing techniques, they became more integrated in their motor responses and their attention improved drastically!
Trauma-informed yoga and mindfulness created an immediate shift in clients' body awareness, ability and tolerance. Clients were empowered by tuning into the body to a place of relaxation, control and confidence. Learning mindfulness and yoga reduces stress and increases movement repertoire.
As a therapist, the more I quieted my mind, the more effective I was in teaching my clients to self-pace and access the brain body connection somatically. My work became more successful as the clients felt less stressed and more focused.
Come experience this brain-body seminar and learn trauma-informed yoga strategies for children and adolescents with ADHD, autism, trauma and sensory issues. Learn techniques for attention, following directions, managing emotions, completing daily tasks, socializing and communicating.
Handouts
| | | | |
| --- | --- | --- | --- |
| | Manual (11.12 MB) | 39 Pages | Available after Purchase |
| | ASHA Participant Form – SELF STUDY ONLY – 03/30/17 (1.54 MB) | | Available after Purchase |
| | Instructions for ASHA Credit – SELF STUDY ONLY – 03/30/17 (0.03 MB) | | Available after Purchase |
Outline
MIND-BODY TECHNIQUES
Research on yoga in schools

The Brain: Regulate emotions
Activities to quiet the mind: Reduce trauma with the witness
Link emotion and attention to breath
Teach 8 simple yoga principles to kids
TRAUMA-INFORMED YOGA
How to adapt and self-pace
Body Sensing
Completing Daily Tasks
Grounding column for ADHD
The orchestra breath and attention
Following directions: Mindfulness walking
MANAGE EMOTIONS WITH SELF-REGULATION: WHERE IN MY BODY IS MY REACTION
Sensory feeling wheel: Reduce panic attacks, anxiety, anger
Manage PTSD
Noticing negative thoughts: Shifting pain
COMMUNICATING: SHIFTING MOODS TO WORDS
Find words with tracing bones
Shift depression with Mudra's and Ha breath
Write mantras for positive thinking
Thought bubbles: I'm the boss of my thoughts
Reduce stress: 3-step contemplation
MEETING CHALLENGES: TECHNIQUES FOR CLINICIANS TO STAY STEADY
Engage kids where they are
Sensory circle time – preK-5th
Special needs adaptations
Reduce behaviors and anxiety
Guided meditation for autistic young adults
POSES AND ALERTING TECHNIQUES
Standing and seated poses
One-foot balance
Vinyasa
Warrior series
Backbends
TOOLS FOR CALMING THE NERVOUS SYSTEM
Restorative: Desks and Sensory corners
Short meditations: Golden Ray
How to use guided imagery effectively
Breathing to stillness
Faculty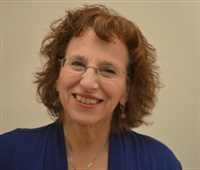 Integrative Occupational Therapist
Health Discovery
---
Barbara Neiman, OTR, is an Integrative Occupational Therapist, Yoga Teacher 200RYT in Embodyyoga®, a coach for professionals seeking a holistic practice and a National Seminar Presenter. She teaches courses on Yoga and Mindfulness around the country. She created her company, Health Discovery, in 1988, to provide services for infants through school age children. As a Certified Practitioner of Body Mind Centering since 1989, Barbara has taught experiential hands on, movement, and meditation classes to hundreds of students.
Resources include coaching, trainings for yoga in the schools, private yoga sessions, a downloadable webinar, "Integrating Mind, Body, Spirit Medicine into your Practice," and professional manuals and journal articles. Blogs on her website include posts about digital detox, executive function skills for teens, sensory integration, wellness, etc. Barbara has several DVDs available on Yoga and mindfulness at www.PESI.com. She is also the author of the practical book Mindfulness & Yoga Skills for Children and Adolescents: 115 Activities for Trauma, Self-Regulation, Special Needs & Anxiety (PESI, 2015) and the co-author of the My Calm Place Card Deck: Yoga, Mindfulness & Meditation Strategies for Children (PESI, 2016).
Speaker Disclosures:
Financial: Barbara Neiman is in a leadership position with Health Discovery. She receives a speaking honorarium from PESI, Inc.
Non-Financial: Barbara Neiman is a member of the Body Mind Centering Association and of the Yoga Alliance.
---