Faculty:

Dawn Huebner

Duration:

1 Hour 21 Minutes

Format:

Audio and Video

Copyright:

Aug 05, 2020
Description
Even in the most supportive of classrooms, anxiety enters on the heels of approximately 1 in 5 children, making it difficult for them to interact with teachers and/or peers and to fully access the curriculum.
Anxiety shows up as stomachaches, tearfulness, perfectionism, refusal to participate and more, holding not only the child but sometimes entire classroom hostage. Anxious children need reassurance and accommodations, which teachers who are already stretched thin try to give. Yet sadly, the anxiety often remains stubbornly in place. Fearfulness and avoidance, for some children, become the norm.
It doesn't need to be that way.
There is a paradox about worry: that the more we fight it, the more it holds on. It turns out that the best way to get rid of anxiety is to stop trying to get rid of anxiety. This paradox flies in the face of many of the interventions made by well-meaning adults who inadvertently collude with young worriers in an attempt to get rid of the worry, thereby locking it in place. Oftentimes school-based accommodations do this, too.
In this 90-minute recording, educators, administrators and school counselors will learn a new way of thinking about anxiety, and a new way of responding to it, a way that supports the anxious child without inadvertently supporting their anxiety. Practical, effective, school-based techniques will be highlighted with the aim of helping children – and the school-based adults who care about them – break free from the grip of worry.
Handouts
| | | | |
| --- | --- | --- | --- |
| | Manual – When Worry Shows Up at School (3.1 MB) | 36 Pages | Available after Purchase |
| | Illinois Educators Self-Study Instructions (15.4 KB) | | Available after Purchase |
| | Illinois Educators Evaluation Form (1.2 MB) | | Available after Purchase |
Outline
Three Key Concepts About Anxiety
Anxiety is the normal byproduct of an internal alarm system
Sometimes the alarm is triggered by mistake
The goal is not to get rid of the alarm system but to learn to respond differently
Recognizing Anxiety at School
"Normal" versus "problematic" anxiety
Manifestations of fight, flight or freeze
The process of anxiety versus the content of anxiety
What is the Worry Loop and Why Does It Matter?
The "Worry Loop"
Safety Behaviors "feed" anxiety, keeping it going
School-based accommodations often inadvertently support Safety Behaviors
How to Create Effective Accommodations
Making supportive statements (acknowledging and encouraging)
The role of exposure
Ensuring that accommodations are beneficial, dynamic, and temporary
Faculty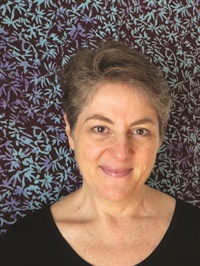 ---
Dr. Dawn Huebner, PhD, is a Clinical Psychologist and Parent Coach specializing in the treatment of anxiety. She is the author of 9 books for children including the perennial bestseller, What to Do When You Worry Too Much, and more recent, Outsmarting Worry. Dr. Huebner's newest book, Something Bad Happened provides support for children learning about big bad things happening in the world.
Dr. Huebner's books sell briskly around the world and have been translated into 23 languages. She has been featured on NPR, the TODAY Show, CNN.com, WebMD and many other news and information outlets, and is frequently interviewed by popular parenting magazines. Dr. Huebner's TEDx talk on Rethinking Anxiety has been viewed over 750,000 times. She is a popular speaker both in person and in online symposiums.
Dr. Huebner maintains a private practice in Exeter, NH, where she guides young worriers and their parents towards happier lives.
Speaker Disclosures:
Financial: Dawn Huebner maintains a private practice. She receives a speaking honorarium from PESI, Inc.
Non-financial: Dawn Huebner is a member of the American Psychological Association; and the New Hampshire Psychological Association.
---