Faculty:

Joni Gilbertson

Duration:

11 Hours 54 Minutes

Format:

Audio and Video

Copyright:

Feb 20, 2020
Description
The use of technology is a common expectation of clients in today's world (and a requirement for some clients). Providing distance therapy services makes sense for your practice, but understanding all the legal, ethical, business and in-session challenges can seem daunting.
What are all the legal and ethical risks? Is distance therapy effective? How do I even get started? – Watch this recording and get the answers to your questions!
Providing distance therapy services will allow you to gain access to more clients and provide quality care for your clients wherever they are.
By completing this Distance Therapy Training Course, you'll obtain a complete walkthrough of the whole process. You'll learn:
The key terminology, evidence, benefits and risks.
The unique legal and ethical concerns associated, such as privacy, security and crossing state lines.
The policies, procedures and best practices you need to know to get started and while protecting your professional liability.
How to navigate challenging telehealth business questions involving marketing, payments, billing and insurance.
Demonstrations of the technology options and strategies for how to use them effectively.
Certification Made Simple
In just three easy steps, you can become a Certified Clinical Telemental Health Provider (CTMH)
Step 1: Watch the digital seminar
Step 2: Complete the CE test and instantly print your certificate of completion.
Step 3: Submit your certificate and professional license.
That's it! No hidden fees. No catch. Just certification made EASY.
Handouts
| | | | |
| --- | --- | --- | --- |
| | Manual – Telehealth Certification Training for Mental Health Professionals (2.3 MB) | 115 Pages | Available after Purchase |
| | Telemental Health Certification (212.8 KB) | 2 Pages | Available after Purchase |
Outline
Telehealth for Mental Health Professionals: What You Need to Know Before You Get Started
The Types of Telehealth

Synchronous Format – Live Interaction via Video
Asynchronous Format – Transfers of Information Electronically

Evidence Supporting the Effectiveness of Telehealth for Clients and Various Populations
The Benefits and Risk for Telehealth
Recent Trends in Telehealth
Legal & Ethical Issues
Following a Code of Ethics
Legal Implications of Practicing Across State Lines
Privacy & Security

HIPAA Compliance Concerns
Documentation & Paperwork Issues
Ensure Data Protection & Avoid Unintended Access/Disclosure
The Client's Perception of Privacy via Videoconferencing

Boundary Issues More Likely to Arise in Telehealth
Multicultural Issues in Telehealth
Technology Competence of the Clinician and Client
How to Start Your Mental Health Telepractice
Offering Your Telehealth Services – Where to Begin?
How to Introduce the Concept to Clients
Who is a Good Fit for Telehealth? Who is Not?
Administrative Responsibilities
Policies & Procedures Consideration – Protect Yourself and Your License

Informed Consent – Unique Concerns & Best Practices
Intake Process – Tips You Need to Know
Emergency Plan for Telehealth

Client Interviewing & Assessment Techniques
Videoconferencing vs. Telephone
Best Practices for Professionalism

Camera Placement, Background, Proximity & Dress Attire
Handling Technical Issues
Important Business Aspects to Consider
Marketing Concerns with Telehealth Practice
Billing & Reimbursement Strategies – Is This Covered Under My Client's Insurance Policy?
Payment Fee Structure Considerations
Communication of Payment Structure to Client
Professional Liability Insurance – Telehealth Covered?
Client Expectations & How They Differ Versus In-Person Therapy
Financial, Accounting & Tax Concerns
Giving and Getting Referrals – Issues for Telepractice
Choosing a Platform – What Technology is Right for You and Your Clients?
An Overview of the Various Platforms Available
Demonstrations of Key Features
How to Assess What Features are Important for You
Cost Comparisons
What Legal Assurances Do I Need from A Platform Provider?
Client Considerations When Choosing a Platform

What Technology is My Client Using & Where From?
Demonstrations of Telehealth in Practice
A Guided Tour of How to Begin a Telehealth Videoconferencing Session
What Videoconferencing Looks Like in Practice
Key Techniques to Enhance the Telehealth In-Session Experience
Presentation Skills & Tips
Additional Technology Considerations
Text Message & Email Telehealth – Security, Privacy & Expectations
Cloud Storage – What are the legal issues?
Virtual Reality – What You Need to Know
Treatment Adaptations to Consider for Telehealth
Disorders

Discuss Key Adjustments Recommended for Practicing Telehealth for Different Disorders

Populations

Evidence & Best Practices for Tailoring Telehealth to a Variety of Clients
Important Adaptations for Groups or Couples

Modalities

Which Modalities Most Easily Apply to Telehealth & Which Could Use Adaptions
Case Studies of Telehealth Successes & Failures
Examples of the Do's and Don'ts That Can Make or Break Your Telepractice
The Future of Telehealth for Mental Health Professionals
Possible Future New Rules & Regulations
Up & Coming Technology Trends to Be Aware Of
What Distance Therapy Might Look Like in 10 years
Faculty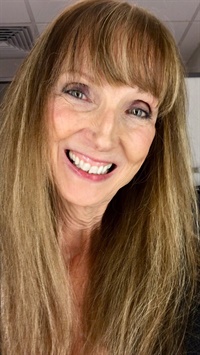 ---
Joni Gilbertson, MA, NCC, LCPC, LMHC, BC-TMH, CTMH, is a licensed clinical professional counselor, Board-Certified Telemental Health Provider and the owner/ founder of COPE Counseling Services, LLC where she uses telemental health to assist individuals, couples and families with everyday coping in areas such as relationships, depression, suicide, and anger management. She is licensed as a mental health professional both in Illinois and Florida while presently residing in Florida.
Joni completed over twenty trainings in telehealth and edited sixteen plus online courses for telemental health. She is a certified trainer in clinical telemental health, mental health first aid, and motivational interviewing. She is also certified in domestic violence facilitation and selective other methods that enhance client awareness. She regularly uses distance counseling to work with diverse populations by using video sessions and other technologies. She started one of the first telehealth programs for court-ordered clients and has over ten years of experience with using video sessions for programs such as domestic violence and anger management.
Joni also has experience supervising a mental health staff within a hospital setting and supervising interns within her clinical practice. For many years she trained mental health agencies, children and family services, first responders, employees at jails, prisons, and detention centers on mental health topics and legal and ethical matters of relative concern to each population. As a former Chief of Probation and Probation Officer, she was responsible for designing and training staff members on mental health issues such as suicide awareness, personality disorders, substance use disorders and treatment strategies.
Joni is a recently retired college instructor who worked within the Sociology Department where she designed and instructed seventeen mental health and legal issues classes. She was recently nominated and presented with an award for "Teachers Who Make a Difference" due to her engaging and dynamic style of teaching. She makes learning an enjoyable experience with her passion for the topic of using technology for mental health.
Speaker Disclosures:
Financial: Joni Gilbertson is owner of COPE Counseling Services. She receives a speaking honorarium from PESI, Inc.
Non-financial: Joni Gilbertson has no relevant non-financial relationship to disclose.
---